Watch

UF 5.04 except signature; view enlarged image, please.

Was trying to decide if I should enter into the

August Challenge. I started looking through their examples of Spirals and came across this beauty
by

in which she stated she had played around with some plugins for Orbit Traps. I did the same and came up with the above fractal.

So I am submitting it to the challenge which can be found here: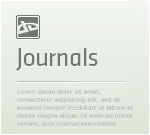 Ultra Fractal monthly Challenges Redux - Vol. 19What are these UF challenges?
How do challenges work and how can I participate?
Can I help promoting the challenges in some way?
What if I have an idea for a future challenge?

You can find all this information and more in the Ultra Fractal challenges FAQ, which is also part of our very first UF challenge, the one for February 2011.
If you already know the rules, then you're good to go - read on for this month's challenge!

Previous editions:

Challenge #01 - February 2011 - Theme challenge; title: "Flower Power"
Challenge #02 - March 2011 - Formula challenge; title: "Sine-Mod_III"
Challenge #03 - April 2011 - Other challenge; title: "High H